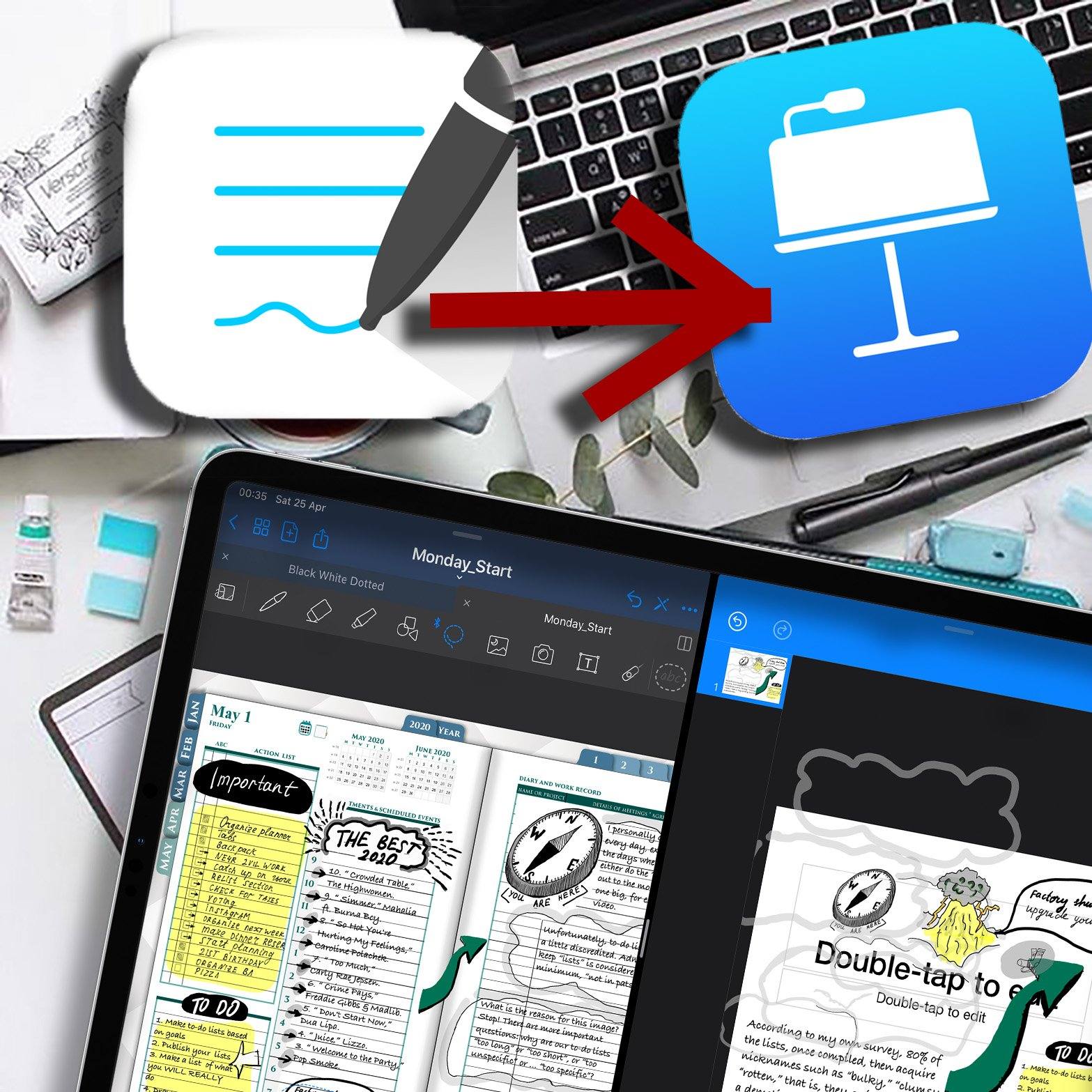 Tutorial to extricate data from GoodNotes 5 into Keynote for Presentation
On the off chance that anybody as of now has data in GoodNotes 5 and needs to utilize it to Presentations in Keynote. 
In order to transfer data from Goodnotes to keynote follow my instructions
First step - Open GoodNotes
Open KeyNote in Split Screen Mode (separate window for each app)
Take the lasso tool for select data which you need to transfer from Goodnotes to Keynote presentation 
Then touch and hold and transfer to second window with keynote 
You can drag and drop all images and text from goodnotes doc to keynote 
That is everything, we don't need to sit and type content or import new pictures in Keynote. Just the data recently recorded in GoodNotes can be effectively recovered. Take a stab at utilizing it.
If you like my article, please share it with your friends